Owner & Physiotherapist, Massage Therapist, Aromatherapist
Jean Claude Dhuez is a French certified physiotherapist and massage therapist. He began his work in Cambodia in 1991 with an NGO as the National Rehabilitation Center supervisor and trainer. He also worked as the technical advisor at the National Physiotherapy School, supervising the trainers in curriculum rewriting and practical training. Along with opening and developing Sâmata Health & Wellness Studio, the first studio to offer comprehensive wellness treatments in Cambodia, he is also the technical advisor to the Ministry of Tourism regarding spa and masseurs standards and massage training curriculum design. He is an active member of the tourism committee of the European Chamber of Commerce in Cambodia.
Jean-Claude created and design is own natural aromatherapy and spa products brand in 2000 made in Cambodia.
info@samata-cambodia.com
(855) 12 802 725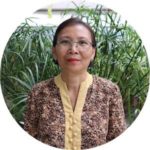 Doctor in Acupuncture
Our acupuncturist, Loraine Chan Duch is a Cambodian who graduated at the Shanghai Second Medical University (China) in 1991 as a Medical Doctor.
After her graduation, she has continued her studies in the field of Acupuncture and was graduated at the Shanghai College of Traditional Chinese Medicine (China) in 1992.
She has practiced acupuncture since then.
Loraine is a humble person who has dedicated her life to providing services to patients with care and responsibility.
chanloraineacupuncturist@gmail.com
(855) 10 274 208
Hypnotherapist
Alexandra is a french certified Ericksonian Hypnotherapist
First oriented in the field of humanitarian and development, Alexandra has always been passionate about holistic therapies as well as the connection between body and mind to support people towards overall well-being and better living.
Driven by the wish to respond to the specific needs of each individual, Alexandra has been trained in Ericksonian hypnosis to assist people in discovering their inner resources and capacities.
(855) 859 390 73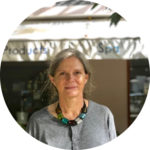 Claudie Ung is an Occupational Therapist using Hypnosis and Reiki as tools to accompanied adult and child. These tools help restore body and mind connection in a state of relaxation and are great looking at starting desired changes you like to see in your school-work- life. 
I offer you to try Reiki or Hypnosis sessions.
These two techniques must be seen as a collaborative effort. In order to allow you to achieve your goals it is necessary to understand that the practitioner is there to accompany you in your own quest for wellbeing. 
The success of hypnosis or Reiki sessions depends greatly on your own ability and your own desire to make a change.  Both techniques use the fact that the body and the mind are connected. 
Both techniques can be use only to offer a deep level of relaxation to relax your body, mind and spirit and can be taken randomly when needed. 

Both techniques can also be used to offer therapeutics benefit and would need to be followed regularly. You will also learn in the same time a few techniques to do at home between session to give you all the necessary tools to reach by yourself, at your own pace the changes you want to achieve. 
  (855) 12926419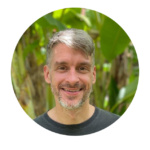 Osteopath
Cranio-sacro therapy
Julien is a French certified osteopath
Julien is body therapist for 21 years. He chose to practise in Siem Reap, Cambodia, 4 years ago.
Julien have joint our Sâmata team and will be in Phnom Penh for consultation a few days per month.
Initially trained in physiotherapy, he then directed his practice towards a more global vision of the body and health. For this, he trained in osteopathy to have a global management of the structure of the body.
Subsequently, learning Traditional Chinese Medicine added energy vision to these treatments.
2001 Graduation in Physiotherapy IFMKNF Lille France
2008 Graduation in Osteopathy Eurosteo Aix en Provence France
2009 Certification for management of childs, babies and pregnancy Lille France
2014 Graduation in Traditional Chinese Medecine CARET Albertville France
(855) 10 274 208